In which Liza grapples with choosing a title.
Click on bold text for links.
I had to think for a while to come up with a title for this blog post, which is about…choosing titles. For a while I've wanted to change the title of my forthcoming historical novel (my publisher agreed) and for the past several months I've been trying to come up with a new one. So before I get started, let me go ahead and (ta-da!) announce the new title:
ETIQUETTE FOR RUNAWAYS
The source comes from several references in the story to Emily Post's premier guide to manners: Etiquette in Society, in Business, in Politics and at Home, which was published in 1922. My main character would have owned a copy.
The book will be published in hardcover, ebook, and audiobook on August 18, 2020, by Blackstone Publishing. The pub date happens to be my mother's birthday! Most auspicious, I think. I wish she could have been here to see this happening.
I'm grateful for the input of the FABULOUS team at Blackstone, and to my daughter Annabel who said that a different possible title sounded like Sabrina the Teenaged Witch. So, no to that one ( and no, I won't say what it was).
I liked my first title, but it proved, alas, to be problematic. It was a British idiom I first read in Nancy Mitford's fabulous 1945 novel, The Pursuit of Love. As proclaimed by her character Uncle Matthew Radlett, "the thin end of the wedge" denotes a seemingly insignificant event or action certain to lead to catastrophe and ruin. So, being that the phrase was British and somewhat antiquated, most Americans had never heard it. So it had to be explained, which involved describing not only the meaning of the idiom but also the source. This became tedious. People's eyes glazed over before I even got to start describing my plot.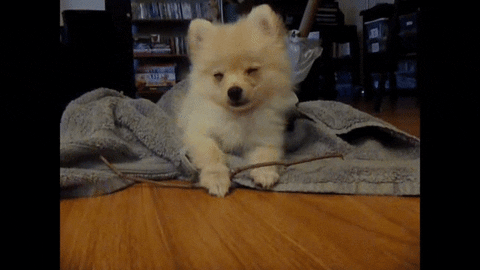 Not ideal.
Then, adding on to that, there was an ongoing issue of the title being repeated with the wrong wording. The title was THE THIN END OF THE WEDGE. People kept saying "The Thin EDGE of the Wedge." I got tired of correcting, then going on to explain the meaning, source, etc. as eyes glazed over. Plus, a good friend flat-out told me it was a terrible title (thanks Ann). So there was that…
Anyway, I read a lot of blog posts and essays on what makes a good title. There are a bunch of theories on this. I made a list of some of my favorite titles and tried (in vain) to dissect what made them successful. Here are some of my personal faves:
Look Homeward, Angel by Thomas Wolfe
Where Angels Fear to Tread by E.M. Forster
As I Lay Dying by William Faulkner
Where the Crawdads Sing by Delia Owens
To Kill a Mockingbird by Harper Lee
In Cold Blood by Truman Capote
A Gentleman in Moscow by Amor Towles
Flaming Youth by Samuel Hopkins Adams
This Side of Paradise by F. Scott Fitzgerald
A Passage to India by E.M. Forster
Water for Elephants, by Sara Gruen
Rules of Civility, by Amor Towles
And, from Goodreads, here is a partial Listopia of the best novel titles (not sure how they decided on these):
The Hitchhiker's Guide to the Galaxy by Douglas Adams
Something Wicked This Way Comes by Ray Bradbury
Pride and Prejudice and Zombies by Seth Grahame-Smith
The Curious Incident of the Dog in the Night-Time by Mark Haddon
To Kill a Mockingbird (To Kill a Mockingbird by Harper Lee
The Hollow Chocolate Bunnies of the Apocalypse by Robert Rankin
The Unbearable Lightness of Being by Milan Kundera
A Clockwork Orange by Anthony Burgess
The Perks of Being a Wallflower by Stephen Chbosky
Midnight in the Garden of Good and Evil by John Berendt
Here's what I found in my research:
I decided that I liked vaguely antiquated words- homeward, beloved, gentleman, tread, foresee, seldom, misfortunes, contrary, troubled, glorious, wicked, farewell.
Most great titles contain an evocative or provocative adjective or noun- Crawdads, Mockingbird, Poisonwood, Ironweed, Southernmost, Flaming, Paradise, Blood, Secret, Apocalypse, Curious, Unbearable.
Since my book is written in third person, I decided that there should be no first-person phrasing.
Then I decided that I'd like to avoid some recently-popular trends. I read somewhere, maybe in LitHub Daily, that titles and covers nowadays are being designed so that they can be easily read from a thumbnail photo on one's phone. I also hope that my cover does not feature an illustration of a woman's back with her head partially cut off. This is another popular trend, because, supposedly, it allows the reader to envision the protagonist without subjective visual cues. I have no problem with visual cues.
I heard Silas House speak at the Savannah Book Festival in February about his most fabulous recent novel, SOUTHERNMOST. He is incredibly charming. I loved this book, and I loved hearing Silas speak about it. I also love the title. I think it's perfect for that novel. But Silas told a story, that he had originally titled the book LITTLE FIRES, and he loved that title. He thought it was perfect. Everybody liked it. And then along came Celeste Ng, with LITTLE FIRES EVERYWHERE, and Silas was trumped. It happens. So every time I've come up with a good possibility the first thing I do is check Amazon to see if it's already claimed.
My search continued. I looked at quotations, bible verses and song lyrics, hoping for that aha! revelation. I decided I could probably make good money developing titles for bodice-rippers. But my novel is not that. After months of making long lists of words on scraps of paper and in four different notebooks, I ended up with three possibilities that I thought were strong. I sent the list to my editor and she suggested I keep trying.
Then, just a few days ago, for input, I sent the list to Blackstone's marketing and publicity team and my agent. Yesterday we had a "launch call", which is an introductory phone conference between the author, agent, publicity, marketing, and publication folks to talk about all of those subjects.
A title means so much. Those words are the very first offered to the reader and along with the cover, a title is what makes a potential reader pick up a book in the store or click on the image. I usually choose books by their covers first, then titles. For instance, Amor Towles's A GENTLEMAN IN MOSCOW (left) has a fabulous black and white photo cover. Sucked me right in, and combined with a killer title, I knew I wanted to read that book. It did not disappoint (though, to be honest, I liked his first novel, RULES OF CIVILITY, better).
So, I looked at all of the variables.
ETIQUETTE FOR RUNAWAYS
(Yes, I'm putting it right there in your face, again). The title has the ring of two of my faves, Water for Elephants and Rules of Civility. I could not be more thrilled.
I fear that I'm ending my post without adequately answering my own question: What makes a title great? If I figure it out, maybe I'll write a book about it titled, Titles for Dummies, or similar. Here's what I do know: good tiles are evocative and intriguing. Many of them challenge us to puzzle out their meaning—what the hell is a clockwork orange? What was the curious incident/ the something wicked? What are the perks? Those phrases would entice me to pick up the book and have a closer look, and maybe read the cover copy. And I always look at the author photo. Don't even get me started on that process. Maybe I'll do a post on author photos, and call it…?
Thanks for reading, as always. Please follow along on my journey toward publication and maybe check out my Instagram page @lizanashtaylor. Please leave a comment if you like. I'd love to hear from you.